Fat-filled products
Our fat-filled ingredients are produced in the state-of-art spray drying facility at Liprovit production site. In the hyper modern factory various mixtures of dairy and oils and fats can be spray dried. The factory has heath recovery and sustainable co-heating to reduce the carbon footprint. After spray drying all the products are prepared by a bedding dryer to achieve maximum lactose crystallization. We also realize doubtless free-flowing properties. Flexibility, constant quality and minimal hygroscopicity are paramount in our objectives.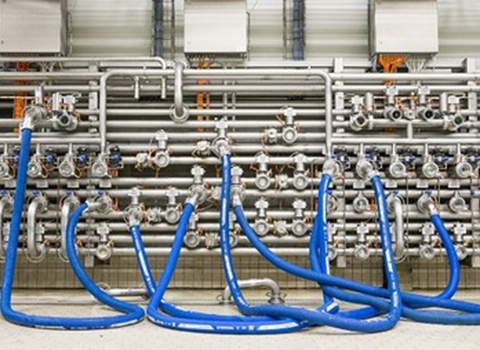 Sproeidroog productie
Liprovit heeft een state-of-art sproeidroog toren waarbij hoogwaardige wei-vet-kernen geproduceerd kunnen worden volgens de met de allernieuwste productie technologieën. Dit resulteert een poeder met hoogwaardig nutritionele eigenschappen, goede oploseigenschappen ene uitstekende loopeigenschappen.
Poeder productie
Voor de productie van de melkpoeders heeft Liprovit de beschikking over een moderne fabriek, waarbij uit een grote keus van grondstoffen flexibel en nauwkeurig hoogwaardige melkpoeders gemengd, en afgezakt kunnen worden